Answering Questions & Providing Solutions to Seniors, Caregivers, and Families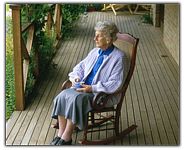 Diamond Geriatrics was founded in March of 1996 by Peter S. Silin, MSW, RSW, CCC, a Geriatric Social Worker and individual and couple therapist, in response to what he saw as failures in the current system to provide adequate support, guidance, and service to the elderly and their families and caregivers. We are Western Canada's oldest eldercare consulting company, and have worked with hundreds of seniors and their families in a variety of settings, including private homes, nursing homes, and other seniors housing.
Diamond Geriatrics personnel are professionals in Social Work, Nursing, Physio and other professions. Our care managers have over twenty years of experience in the field. The broad range of experience allows us to help you with
Assessments of  care needs
Counselling to families and seniors  on any of the practical and emotional issues that arise during aging and caregiving
Care planning, resource location, care management and coordination.
Seniors housing consultations and relocations coordination
Health care system navigation
Advocacy
Our clients have described us in many ways—as counsellors, as professional family members, as advocates, as coordinators. After having worked with us, they will tell you how much of a comfort it was to have us involved.
Diamond Geriatrics business services includes seminars, keynote addresses, and workshop for business, non profits, and other organizations. We will tailor our seminars to your particular needs, whether it is customers, clients, or employees. We will also consult with you on how to make your work setting senior friendly. Some employers include our services in their package of benefits! We work closely with lawyers, accountants, and financial advisors in a team to help provide the care and support that let families and seniors feel a sense of safety and peace of mind.
We are available 24/7, with a worker to client ratio small enough to provide the close and personal service necessary to be able to respond to you in a timely manner when you need us.
Send us and email or give us a call at 604-874-7764 today for a free 15 minute consultation.